Success for the first Friday of Rage
News
Friday, October 7, 2022 - 09:40
ptb.be
In the cities of Kortrijk and La Louvière, several hundred people sent a clear message: prices must go down, Engie must pay. Against the high bills. Against this government's complicity with the energy multinationals, we will not stand idly by.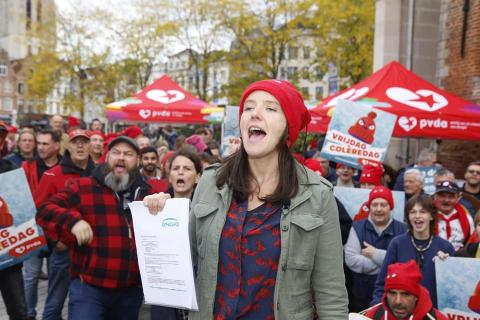 This mobilisation is a first step in a larger movement. Each week, there will be Fridays of Rage in different cities. Find out the dates and register at www.ptb.be/colere  
The autumn will be hot. The trade unions will also be in action, including a general strike on 9 November. They can count on the support of the PTB-PVDA.
Watch the reel.